Detroit is a city in the state of Michigan, which is a place in the midwest of the United States. At one point in time, a lot of cars were being built there, hence the name "Motor City". After the decline of the motor industry, the city emptied out but somehow the music scene remained. Just google "Detroit Musicians" and take a moment to scroll through one of the most defining lists of musicians you'll ever come across. Stevie Wonder, J Dilla, Theo Parrish, Aaliyah, George Clinton, and Eminem just to name a few. The City has some kind of rhythm to it and our friends from Berlin, Hanover & San Francisco felt a lust to bust some moves.
All Photos by Friedjof Feye Text by Roland Hoogwater & Daniel Pannemann.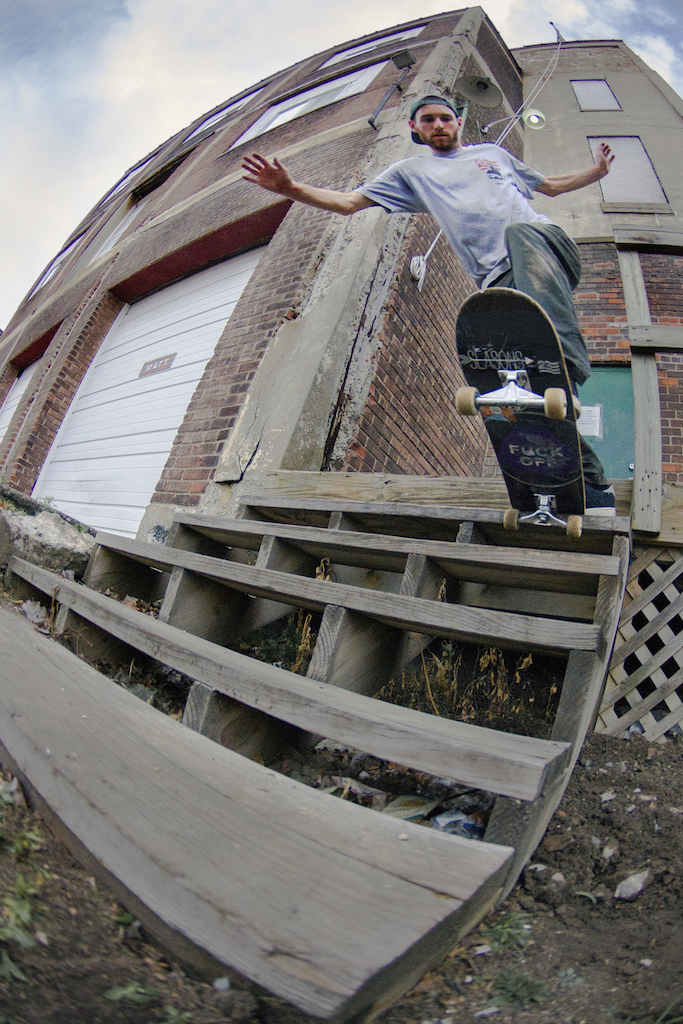 Harrison Hafner is the smart guy, he brought his tools and made sure that nothing would hold him back skating a spot. We can all be proud of Harry that he's still skating with all the dirt he has stuck in his eyeballs, after all these years of having very dirty hands. BS Tailslide in quite the muddy situation.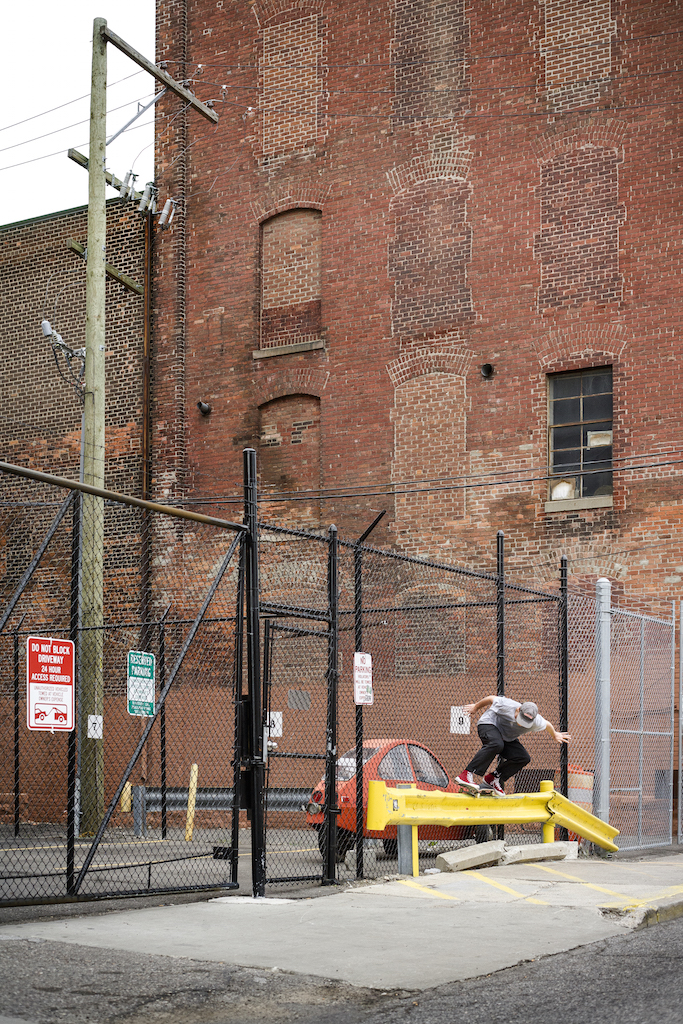 Nils Brauer would never leave the house without his first-aid-kit and the car you see behind the yellow rail would drive immediately to the next hospital in case of an emergency. Shortly after he landed this BS Fifty he got his full body disinfected by a nurse that was coincidentally at the scene. Tragically, she forgot one important thing and to this day, Nils is still struggling with serious side effects of touching the fence with that one hand that didn't get the cleaning treatment. Get well soon, Buddy.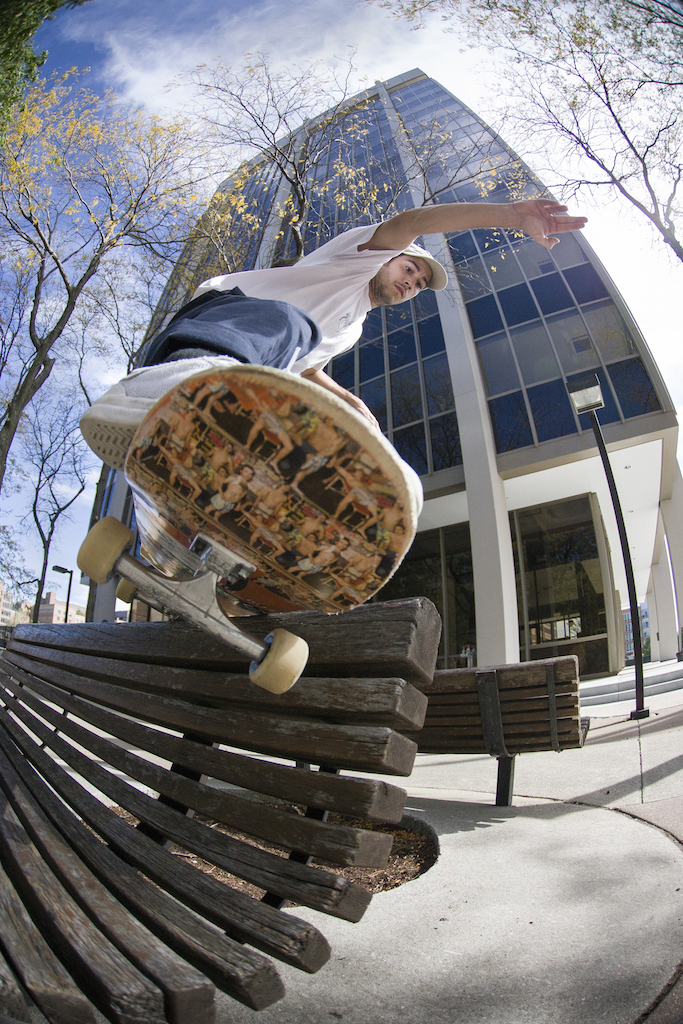 Alex O'Donahoe is a weird name but then again he is a weird guy. But in a very good way. He believes in conspiracy theories and eats quite a lot of Spaghetti. He regrets grinding that bench and actually going for the BS Feeble Grind wasn't such a good idea either, "It's just a lot of information for the government to have against me.." – he said.  If you count all the windows of that building behind Ayo and do the analogy to the 9/11 case you might get some answers that will totally leave you shocked.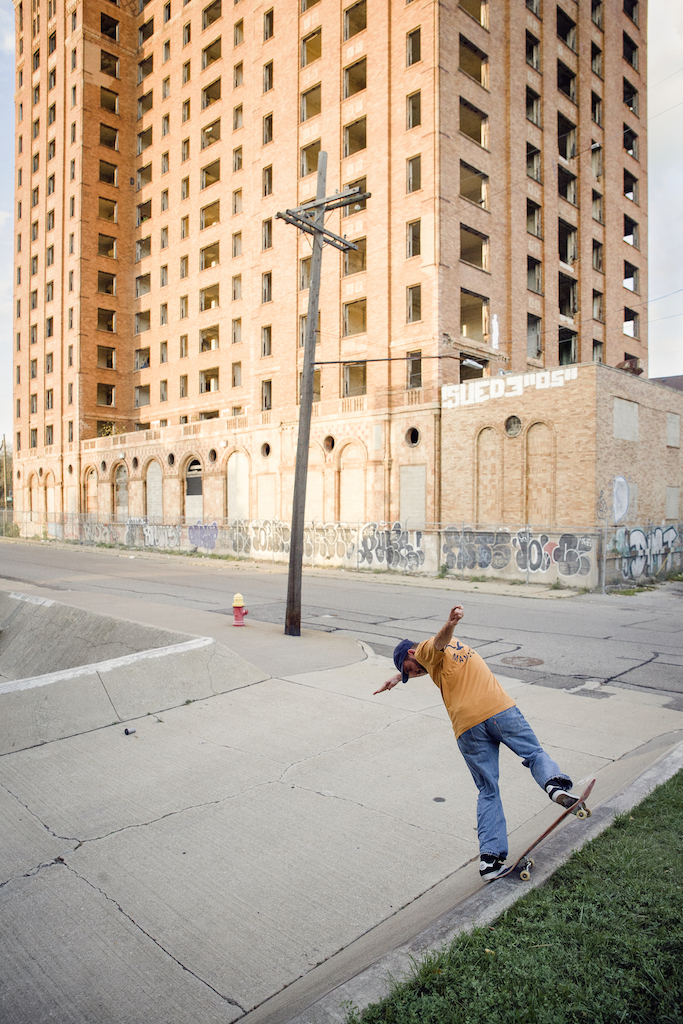 Tjark Thielker didn't come to Detroit to break Fidi's fucking fisheye. And he didn't. But he also didn't come to Detroit to skate. He was just trying to find some really cheap furniture to ship back to Berlin and he did find some cool things. Unfortunately for him, his partner Dominik couldn't pick up the phone and they never arranged any of those shippings.
Get the NEW ISSUE 62 to see more about the "Mom's Spaghetti" tour.